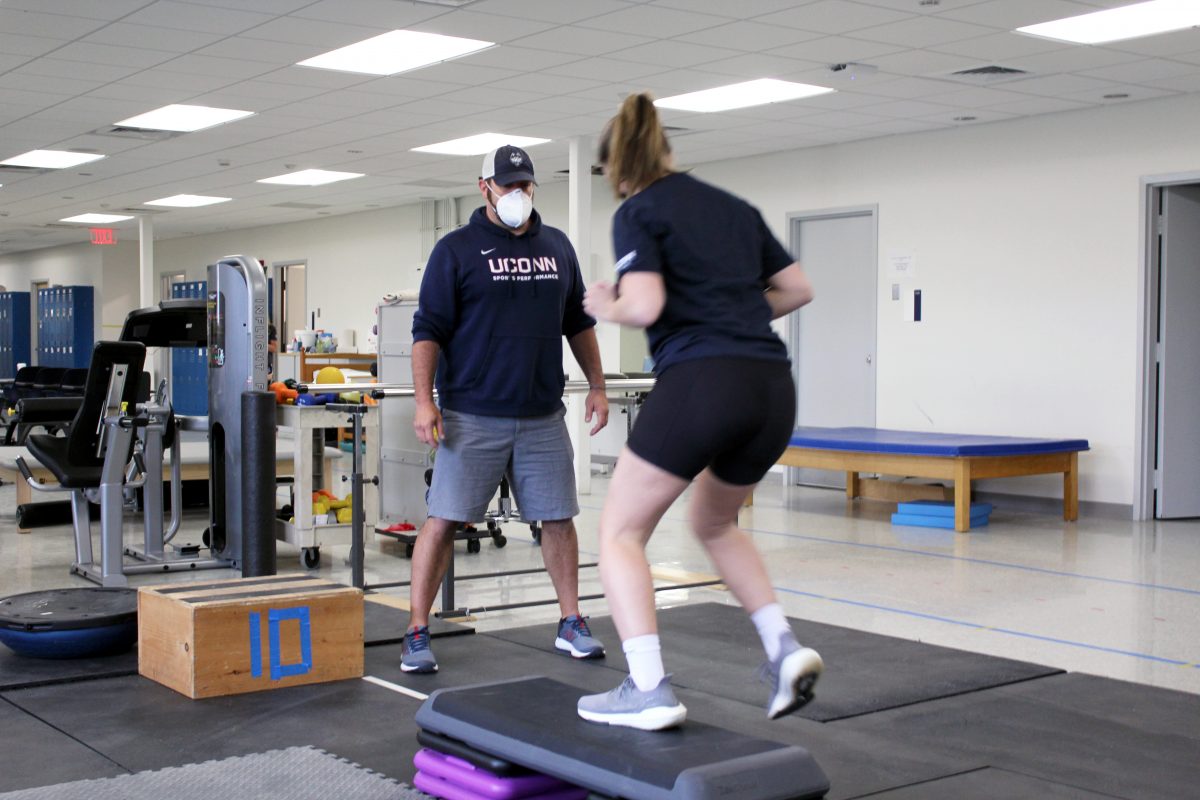 Welcome to the UConn ISM Return to Play Clinic
The UConn ISM Return to Play Clinic is devoted to providing a customized approach to getting athletes back to play and keeping individuals physically active all while optimizing musculoskeletal health after injury. Utilizing evidence based rehabilitation strategies, exercise prescription and movement progressions, the Return to Play Clinic staff can address muscular imbalances and compensations and re-establish appropriate joint mobility. Regardless of age, physical ability, or athletic skill, the Return to Play Clinic can provide benefits to anyone who is physically active and looking to return to sport or stay physically active.
Return to play after injury
Looking to return to sport after sustaining an injury? We specialize in both lower and upper body sport specific transitional progressions geared towards athletes desiring to return to athletic activities following the completion physical therapy. Our services ensure a safe, evidence-based return to activities with skilled attention to movement efficiency.
Transitional rehabilitation and training emphasizing return to play progressions under the guidance of expert specialists
Continuation of the rehabilitation process after being discharged from physical therapy
Corrective exercise training to improve movement efficiency
Restoration of proper joint mechanics
Improving individuals ability to return to play and sports after injury
Integrated focus on sport performance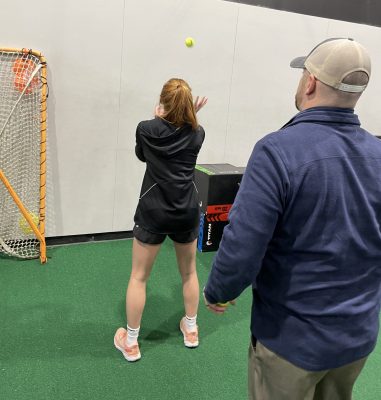 Who can benefit?
Competitive and recreational athletes of all ages who wish to improve performance, reduce risk of injury or prefer to exercise with professional supervision can benefit from evidence-based return to play programs.
What to expect
A 90 minute initial assessment completed by corrective exercise & performance enhancement specialist will include a review of medical history and training experience, testing of strength, mobility, flexibility, posture and a functional movement screen.
Following the assessment, a comprehensive strength and conditioning program will be designed around the athlete's needs. During the 1 hour follow up sessions, our expert specialitst will safely instruct individuals through rehabilitative training centered around focused goal-oriented outcomes. The program will be designed to progressively challenge and improve strength, power, balance, flexibility, mobility, agility, speed, coordination and conditioning necessary for optimal performance. Individuals will also receive professional information on appropriate home exercise programming and adherence and guidance on managing the many challenges that arise throughout rehabilitation and return to sport phases.